Corporate Development Services
Extera Partners is building new life science companies leveraging unique deal flow, team of industry leaders, own financing resources and a close network of family offices and institutional investors. Since its inception in 2007 as a corporate development advisory firm, the Extera team generated substantial financial returns to investors through strategic transactions and public listings
Extera's team has been working together for over a decade. Our team's collective experience exceeds one hundred and fifty years of corporate development and management experience in the biotechnology and medical device sectors.
Creation, acceleration and management of new biotechnology and medical device ventures that seek to improve clinical outcomes, enhance quality of life and reduce healthcare costs.
Facilitation of strategic transactions including mergers, structured acquisitions, research and development collaborations, technology and product licensing, global distribution transactions and capital investments.

Private Placement

Undisclosed

Acquisition

$83,000,000

Collaboration

$500,000,000

Collaboration

$350,000,000

Private Placement

Undisclosed
Private Placement

Undisclosed

Acquisition

Undisclosed

Acquisition

$93,000,000

Collaboration

Undisclosed

Licensing

$75,000,000

Private Placement

$28,000,000

Licensing

$8,000,000

Collaboration

Undisclosed

Collaboration

Undisclosed

Collaboration

Undisclosed

Acquisition

$300,000,000

Acquisition

$250,000,000

Funding & Distribution

$5,000,000

Collaboration

Undisclosed

Private Placement

$8,000,000

Distribution

Undisclosed

Distribution

Undisclosed

Private Placement

$21,000,000

Private Placement

Undisclosed

Asset Sales

$200,000,000

Acquisition

$130,000,000

Licensing

$58,000,000

Research Collaboration

$300,000,000

Acquisition

$59,000,000

Private Placement

$12,000,000

Equity Investment

Undisclosed
Equity Investment

Undisclosed

Licensing

$95,000,000

Reverse Take Over

$65,000,000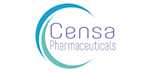 Acquisition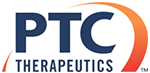 $500,000,000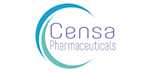 Option to Buy Agreement

$35,000,000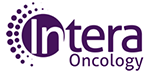 Series A Financing

Undisclosed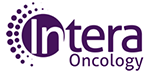 Product Line Acquisition

Undisclosed